Megan Wamboi is a fast-rising media personality poised to take over the Kenyan radio waves and TV screens. She's positioned herself as a multi-talented go-getter. Apart from being a radio host on several reputable local stations, she's also grown her social media following in recent years.
Wamboi's TikTok account often shows her playfully putting together witty videos, which are perfect lip syncs, fashion style montages, dance routines, and so much more.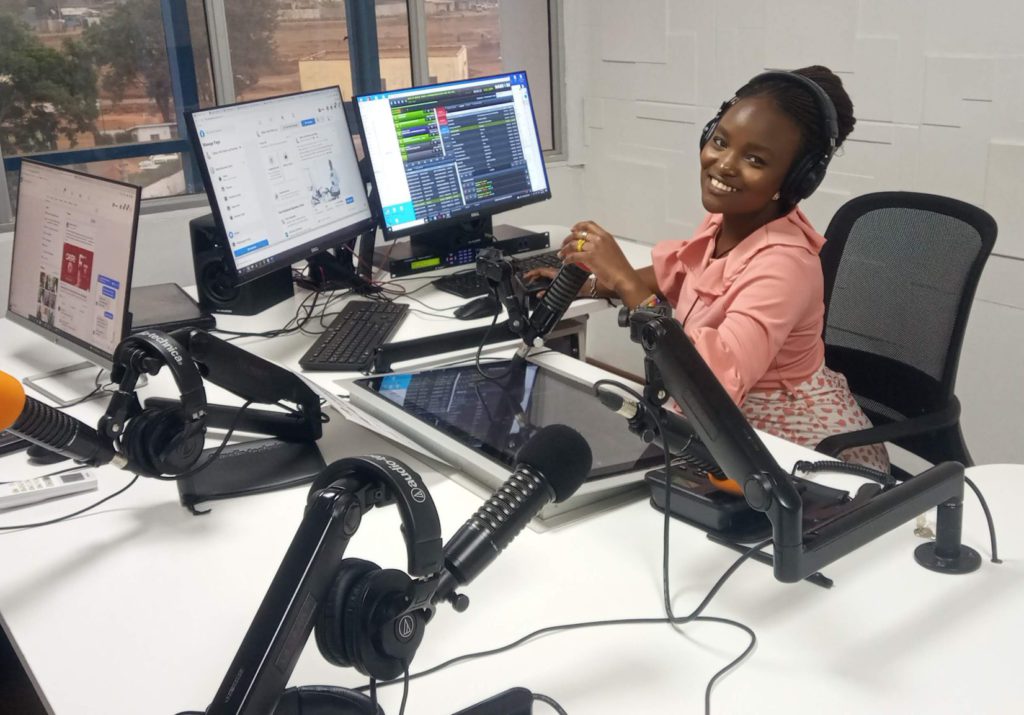 The journalism and mass media student is passionate about using her sultry voice to entertain her fans on air. She also appears as a guest on podcasts and is planning to launch her own in the future. 
Wamboi also prides herself in being a voice-over artist who has voiced several ads while at Radio Ngoma. At MMU radio, she has hosted several shows, including The Drive, The WIkilist, and The Connect shows.
Also read: Azziad Nasenya Reveals Her Secret To Success
We spoke to her about her journey so far, and what inspires her passion for media. As you'll learn, Wamboi is unstoppable as she cruises higher towards even more success. Be inspired by her story!
Career Fodder: What inspired your love for radio?
Megan Wamboi: The music, the vibes, the topics, I used to think presenters on the radio sounded really good, and that they were so cool.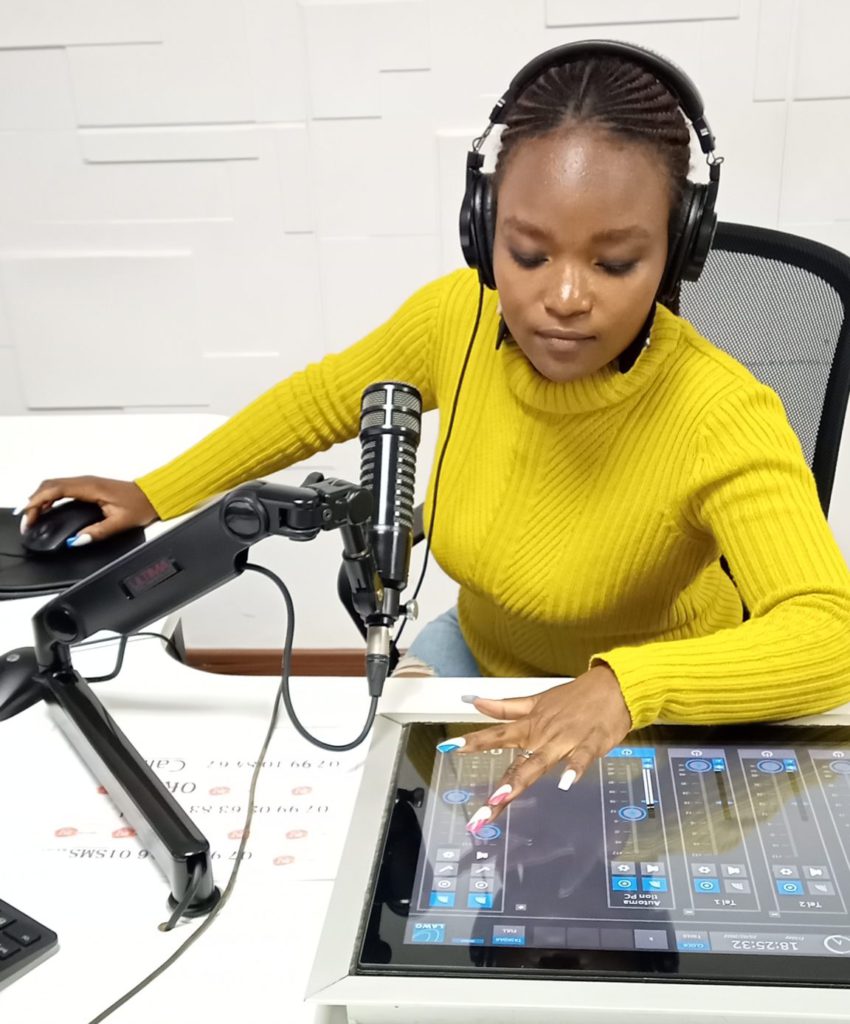 I also developed a liking and wanted to be like them, also the idea of communicating, you know engaging with the people. I've always loved audiences from a young age, having to speak and having an audience listening is very satisfying to me.
CF:  You're a fast-rising TikTok creator and fans love your creative videos and how you present yourself. What makes you unique?
MW: I am true to my own personality values and spirit regardless of the pressure to act otherwise.
CF: You've hosted a couple of shows at Multimedia University Radio in 2021. How did you get started and how was the experience?
MW: I appreciate the fact that people noticed me and thought that my voice would be perfect for Radio, just a few weeks after joining the school I got a chance to co-host alongside the other two guys just to gauge my potential which turned out to be promising. 
It was really fun talking to the mic and engaging with the audience, I was as confident as I could be the first time I was given a chance to speak. In my mind, I was already good at it and nothing would go wrong. 
Also read: Interview: TikTok Star Cindy Kipsang Reveals How Creators Can Make Serious Money
The familiarity with the radio gave me more confidence in how I expressed myself. Receiving calls from the radio should be my favorite thing to do. I love the engagement with the listeners, giving them a voice because radio is for the people.
CF: You also had a stint at Radio Ngoma in Kitale in 2022. What are some of your biggest highlights and memories from your time there?
MW: Working alongside experienced journalists, and getting a chance to learn from them, I must say that I became a better journalist from there.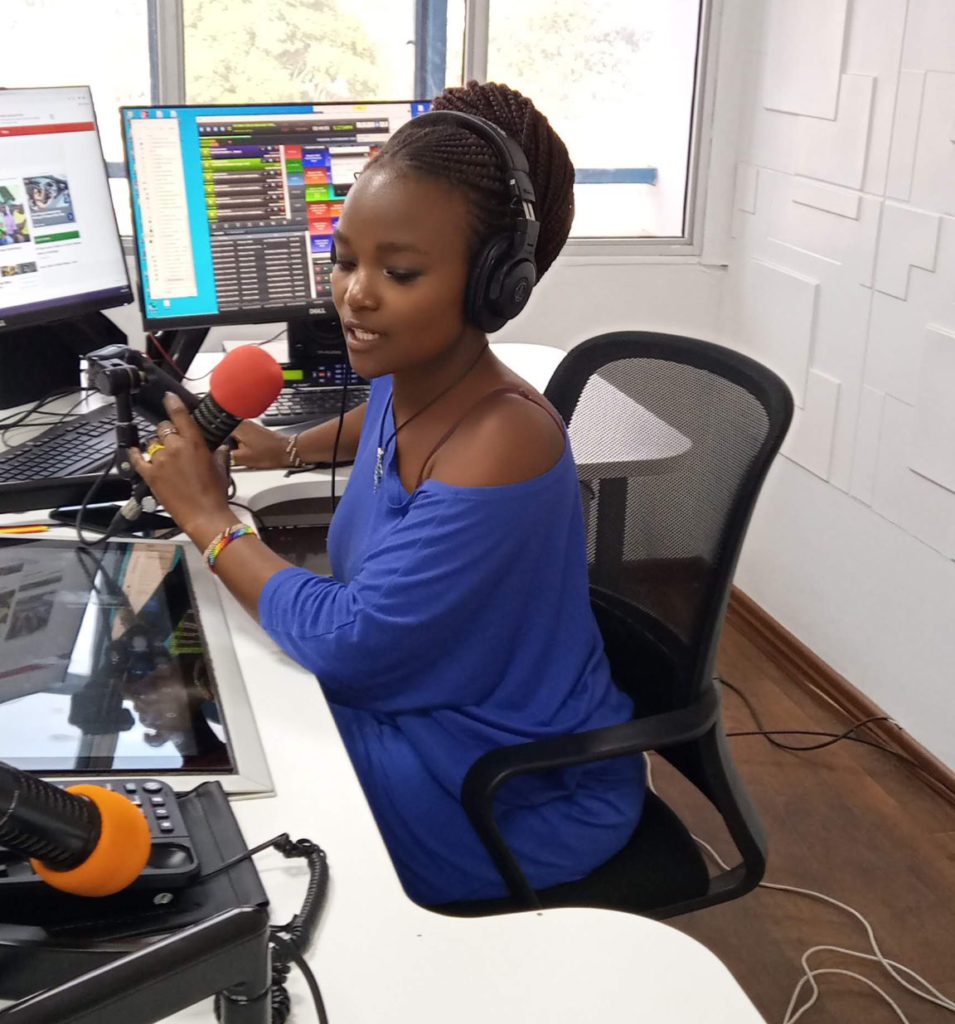 Also joining the company's marketing team and attending meetings like with the CEO of Branded Communications Agency and working with Safaricom, was really exciting for me.  In the process of all of it, I was gaining many skills and knowledge. My biggest highlight really must be being able to contribute much to the company's growth.

CF:  What do you think is the most exciting and interesting part of being a radio presenter?
MW: Going on air. Also relating with the audience. Being able to communicate with them effectively, discuss topics with them, play them their favorite music requests, receiving calls from them as a radio presenter I enjoy when my audience is part of the show. Serving them and giving them what they want.
Also read: Interview: How Huddah Monroe Succeeded With Her Cosmetics Business
CF: What do you think is the best way being a radio personality has shaped you?
MW: I would say that I am most confident with who I am, what I do, and what I want in my life as well. I speak more expressively and precisely.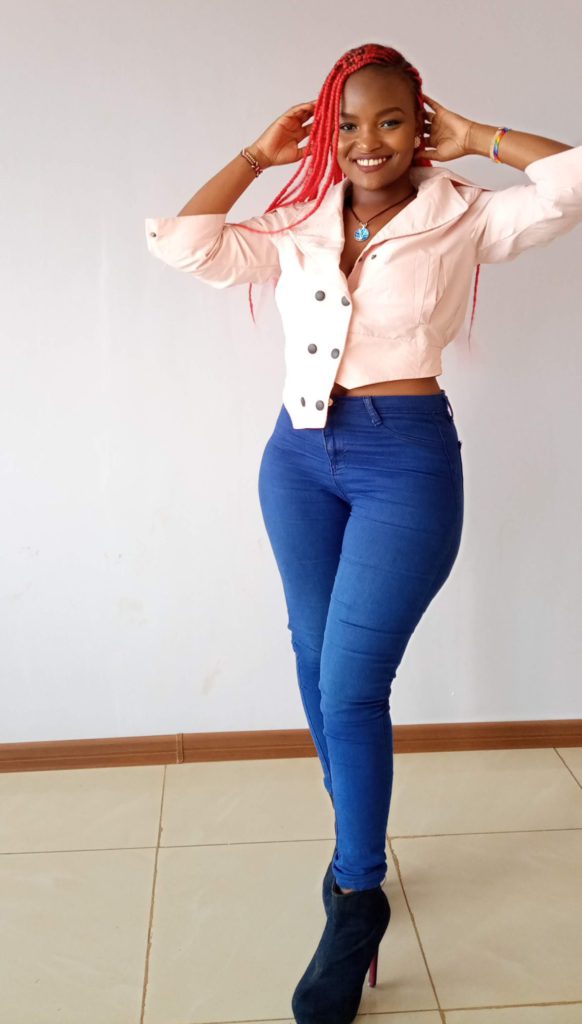 CF: You are stylish – from the colorful hair you rock to the way you dress up for the camera. Where do you find your fashion inspiration from?
MW: I am my own inspiration when it comes to fashion, although I do admire these fashion Icons; Zendaya, Rihanna, and Lady Gaga.
I love to dress up according to what makes me feel better every day. From the shoes, I pick to what color of hair I rock I must say that I am fun and I am always down to try out new styles.
CF: How can you describe your sense of style?
MW: Effortlessly classy bold and stylish. I love pieces that make me stand out. Looks that suggests confidence, project fearlessness, and edginess. You can never go wrong with accessories, I love an expensive look.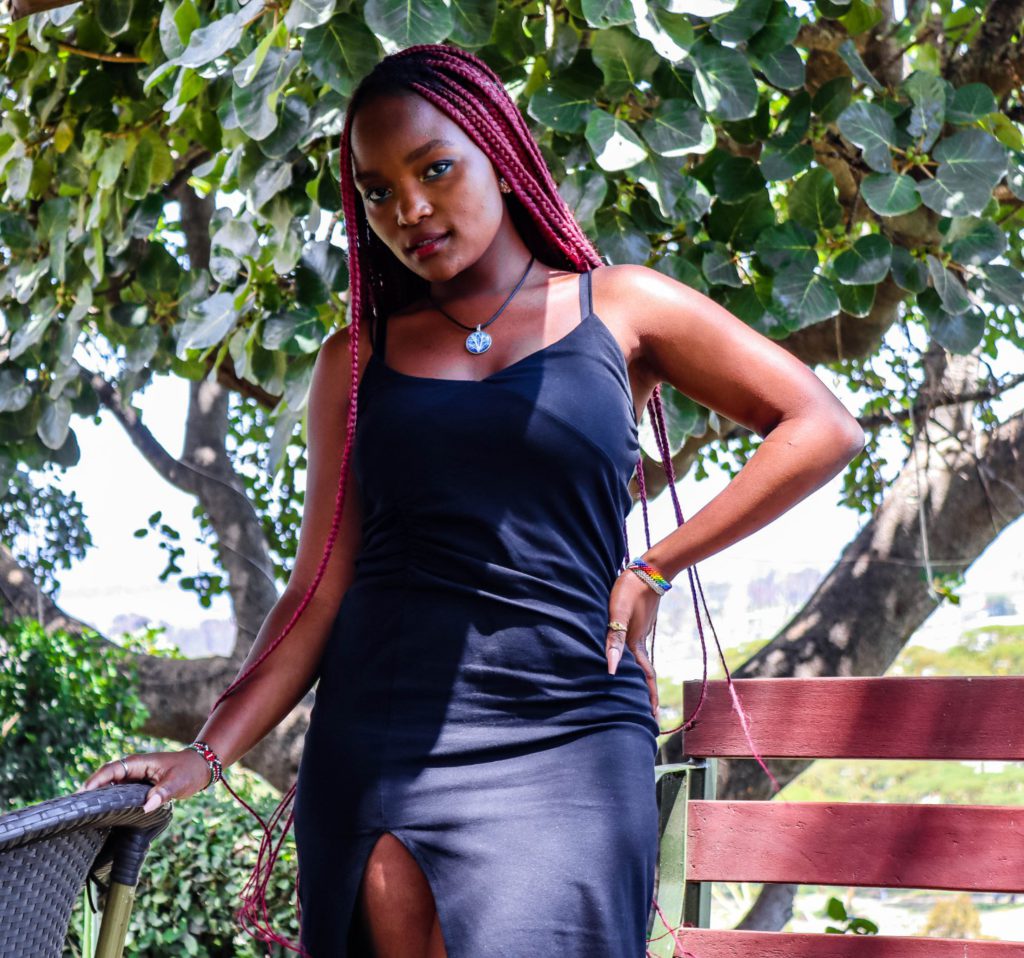 CF: How would you dress for a red carpet event like the Met Gala?
MW: I love a themed event like the Met Gala, I'd definitely kill the red carpet, Imagine dressing up as heavenly bodies.
CF: Finally, what are some of your aspirations for being a media personality?
MW: Grow as a brand, I aspire to contribute significantly to the industry, Create my own business as well, something that would genuinely improve the lives of thousands.
Megan Wamboi is poised to take over the Kenyan media industry by storm, and as you can tell by now, she's highly ambitious about it. There's no doubt that she's a star in the making. We wish her all the best in her career!